Goodwood Festival of Speed 2018
As part of the Jaguar Land Rover Q&A sessions during the 2018 Goodwood Festival of Speed, Steve McCulley explains to David 'Flats' Flatman what it's like to be part of the Invictus Games Racing Team, relating the teamwork to military life. James Holder (co-founder of Superdry and founder of Invictus Games Racing), Paul Vice MC and Ben Norfolk also take part in the Q&A session.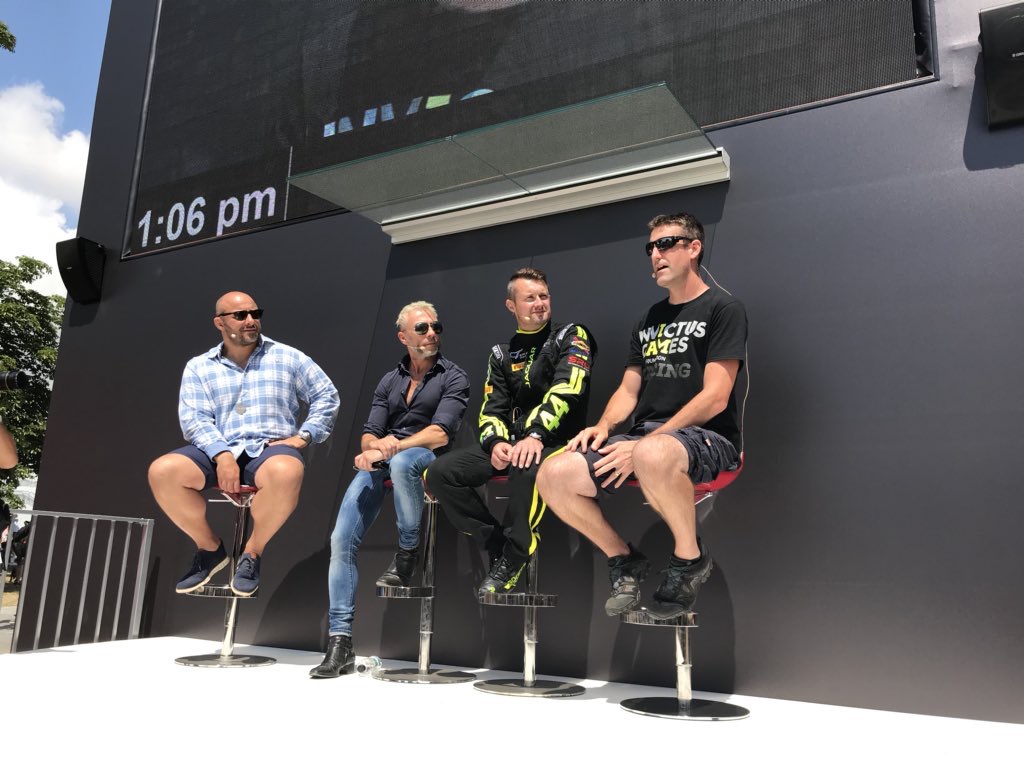 Matt George also got to drive Jaguar F Type GT4 up the hill at the Goodwood.