British GT - Donington (21-23 Sep 18)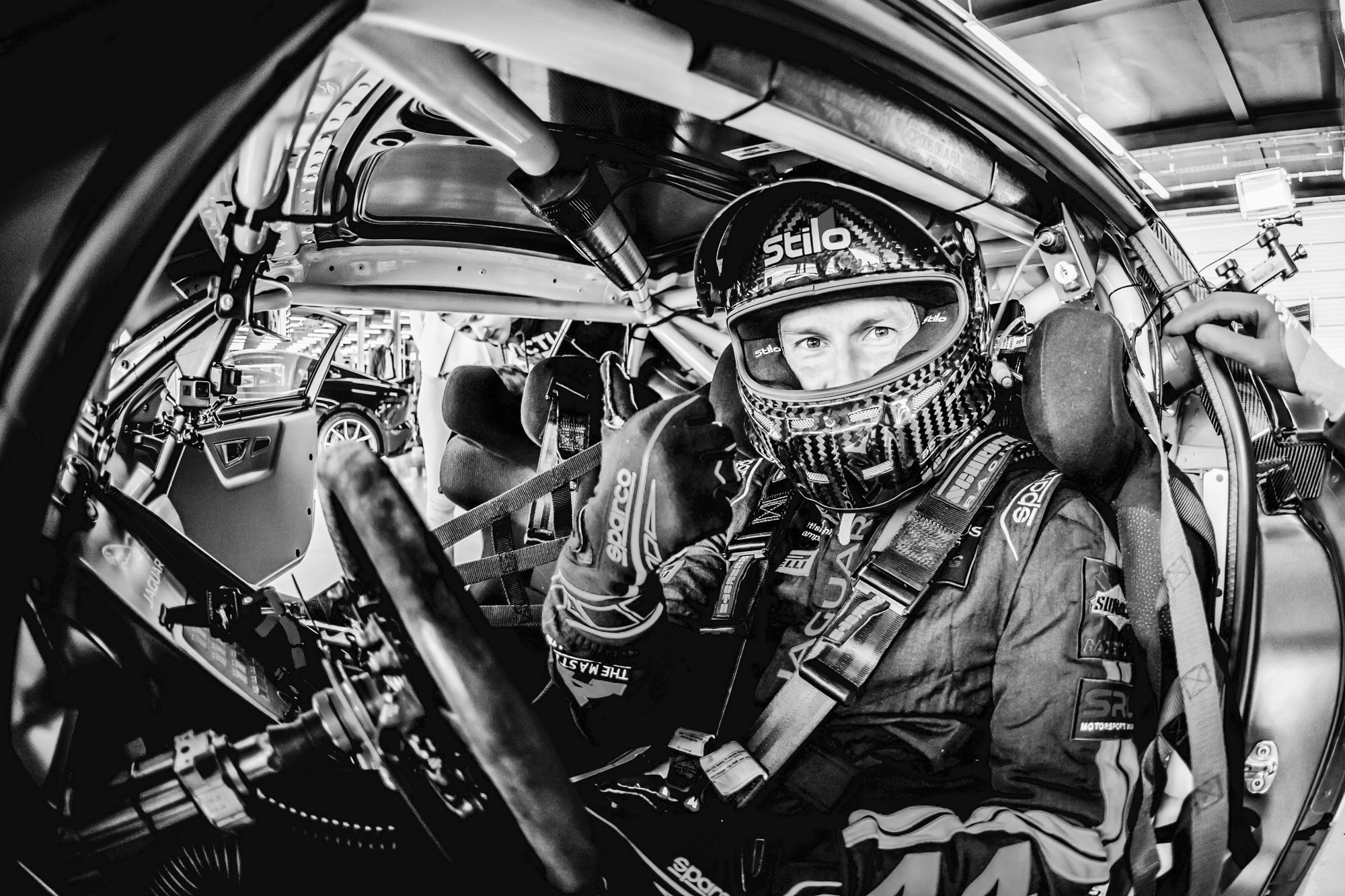 Race 9
Qualified - P9 | Race Position - P4
I was not due to race at Donington, however, at twelve o'clock (4hrs before qualifying) I got a call from the team principle asking if I could get to Donington because one of the drivers could not race?! I was a good three hour drive away, but did not want to miss an opportunity to get back in the car, so said I'd be there. I just had to get my daughter home from her football match first!
My other half kindly agreed to look after the kids and I was on the road. I arrived literally just in the nick of time, with the Course Clerk and British GT Coordinator waiting for me! Documents signed and a personal brief from the clerk were quickly dealt with and I was into my kit and straight into the car. The only thing was that I was now in Car #22, so the seat didn't fit! A few blankets were shoved under my bum and behind my back and I was straight out into qualifying and on a wet track!!! My main aim was to just keep it on the track, as cars were going off all over the place due to the wet conditions. Thankfully I managed that and avoided last place, although I was clearly near the back!
The following morning we were blessed with a dry track for race day and I couldn't wait to get stuck in. Jason let me have the whole warm up session and the car felt good. It was a two hour race and I would be starting, so I would have to get us to the hour point.
For me the first half of my stint went really well. In fact I made it up to P2 in class, when I had a careless spin in the hairpin and had to let everyone go past before I could pull away. I lost a number of places, but was on pace, so starting making them back again. Frustratingly I had to slam on the brakes going into 'Old Hairpin' due to a Ginetta stuffing it up the inside whilst I was in the corner and I went into the back of him, which created some front end damage, including one of the bonnet catches releasing. I cracked on for a couple of laps, but was concerned that the bonnet would fly open down the straight, so I came into the pits, but was lucky to do it under a safety car caused by another incident.
Although I was now at the back of the pack, I had managed to remain on the same lap due to the safety car, so as soon as the lights went green I could start making up places again. In fact by the time I got to our driver change I had made it up to P3! Jason took over and had a great drive. Unfortunately, as we'd found all season, our car was always the slowest, so we did lose a place, but we finished P4 in class, which was the best result for the team across the whole season! We were actually only 42 seconds behind P1 overall after two hours of racing.